Wow! I'm blogging from my tiny kindle keyboard and it's actually working. It's a little weird because some of the punctuation keys are located in different places on the keyboard. The A key is a bit sticky as well. Overall, I'm pretty satisfied with it. The case with the bluetooth keyboard was less than $35, while a leather easel case was about the same price. Ironically, I think the case weighs more than the kindle itself. D'oh!
The keyboard is nice enough and will serve it's purpose for blogging while I'm out of the country! See how tiny it is? Bless it's heart! (I took the photo at my desk at work, hence the ginormous keyboard behind the baby one. Totally unplanned, but good for scale, no?)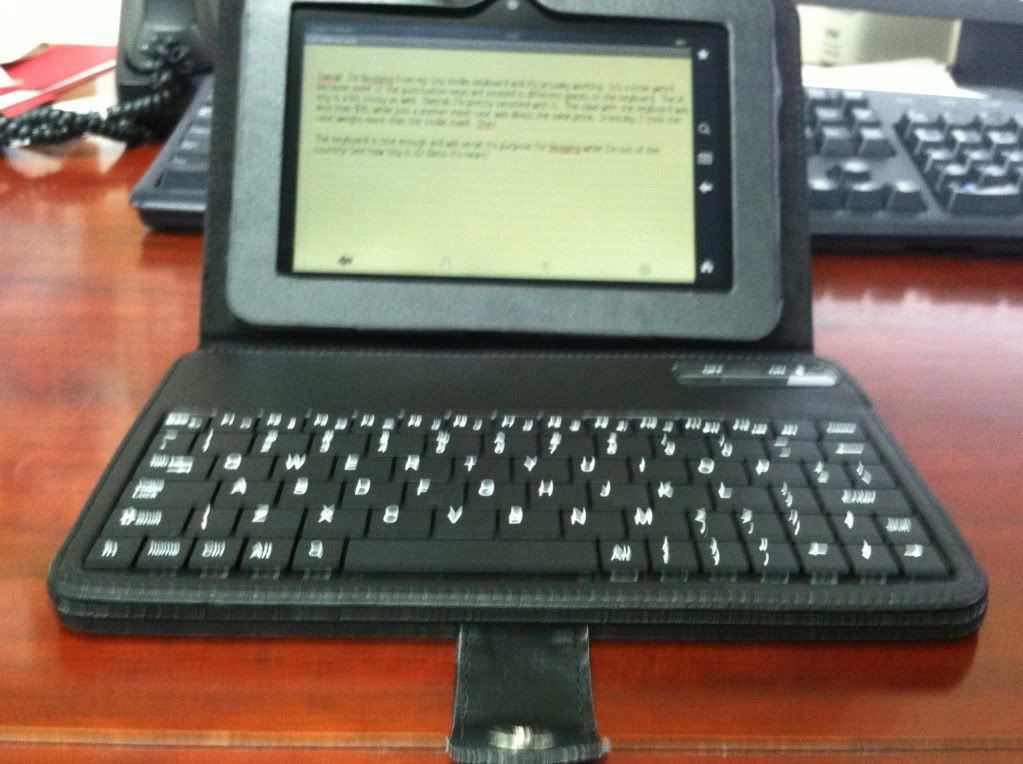 If you *need* a
kindle keyboard
to stroke and love and call Julio, I purchased mine from Amazon. I received the keyboard a few days ago and I am actually getting used to the 5/8" key size. It probably doesn't hurt that I have some pretty small digits myself. This is a kindle accessory win for sure!
Tomorrow is f-f-f-f-friday! I have four more weeks until I leave for Central America! I need an advent calendar, but for different things. I wonder if Hell-Mart has those daily chocolate calendars yet?