HUMP DAY!
I want to show off my new vintage patterns!
I got this 1940s dress pattern with 2 bodice variations from Advance. No lines on this pattern. It's all punches. It will be interesting working with this pattern, but it will be loads of fun too.
I also got this mail order pattern. It doesn't look like J.D. Blackburn for Jefferson, TX ever made this dress. She has a
rural free delivery
address, so I can't google map it to see what the place looks like now. Son, I am disappoint. I can't be the only crazy who looks up old addresses to see what became of them, right? My great-great-great grandparent's place in Germany is now the home of a REALLY big commercial building. Probably a good location for industry because it is on one of those rivers over there. That marble in my it's-almost-midnight brain is smacking around like my head is a pinball machine.
I LOVE this pattern. It's the vintage version of a wardrober pattern. (Yes, I know a wardrober is an obsolete term for the person in charge of the clothes for their employer. I'm using it anyway.) This pattern has a gusset, which makes me incredibly happy. I want to try gussets more because of my giant for-my-size biceps. Gussets might help make a great fitting sleeve without making the armscye crazy-big.
One thing that caught my eye on the pattern itself is that it says it uses the Bishop Method. My limited research says this method focuses on fitting everything on the grain and constructing garments one "unit" at a time--the bodice unit contains front/back/facings, skirt unit, sleeve unit, etc. The sleeves are on their own until they get attached to the bodice, in which case, they get deemed part of the bodice unit. Clear as mud? There are a few books out there about the Bishop Method and I think I'll try to get my hands on one to explore this concept further. It makes sense to me though.
Not a vintage pattern, but I managed to score this one too. I love View A--that red dress in the middle. It seems like a great pattern for dressing up and dressing down.
I've also been working on New Look 6020 over the last week or so. This pattern was my choice for many
fashion plates
recently. It's definitely one I need to make since I seem to choose it so often. The biggest hangup I found with the pattern was the lack of pockets. Adding side seam pockets would be easy enough except the pattern has a side zipper. ugh. I have a workaround and I am going to work on a tutorial for drafting your own pockets. I'm a chronic over-explainer and I need to make sure my language is clear and the pictures follow along. Tutorials are hard!
SOON.
Not quite as soon for me. . .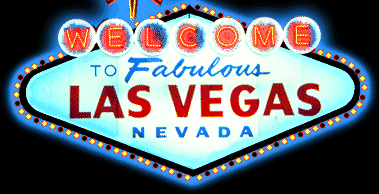 I'm going here in August! I'm trying to decide which Cirque du Soleil show to see, which campground to stay at when I go to the Grand Canyon, what other side trips I want to take, if it's safe to walk to the hotel from the airport, whether I can pack my camping gear or if I have to rent :( and on and on and on. So many things to think about in so little time. At least I have my flight booked! Have to start somewhere.
I found this when I GIS random salad. LOLWUT?